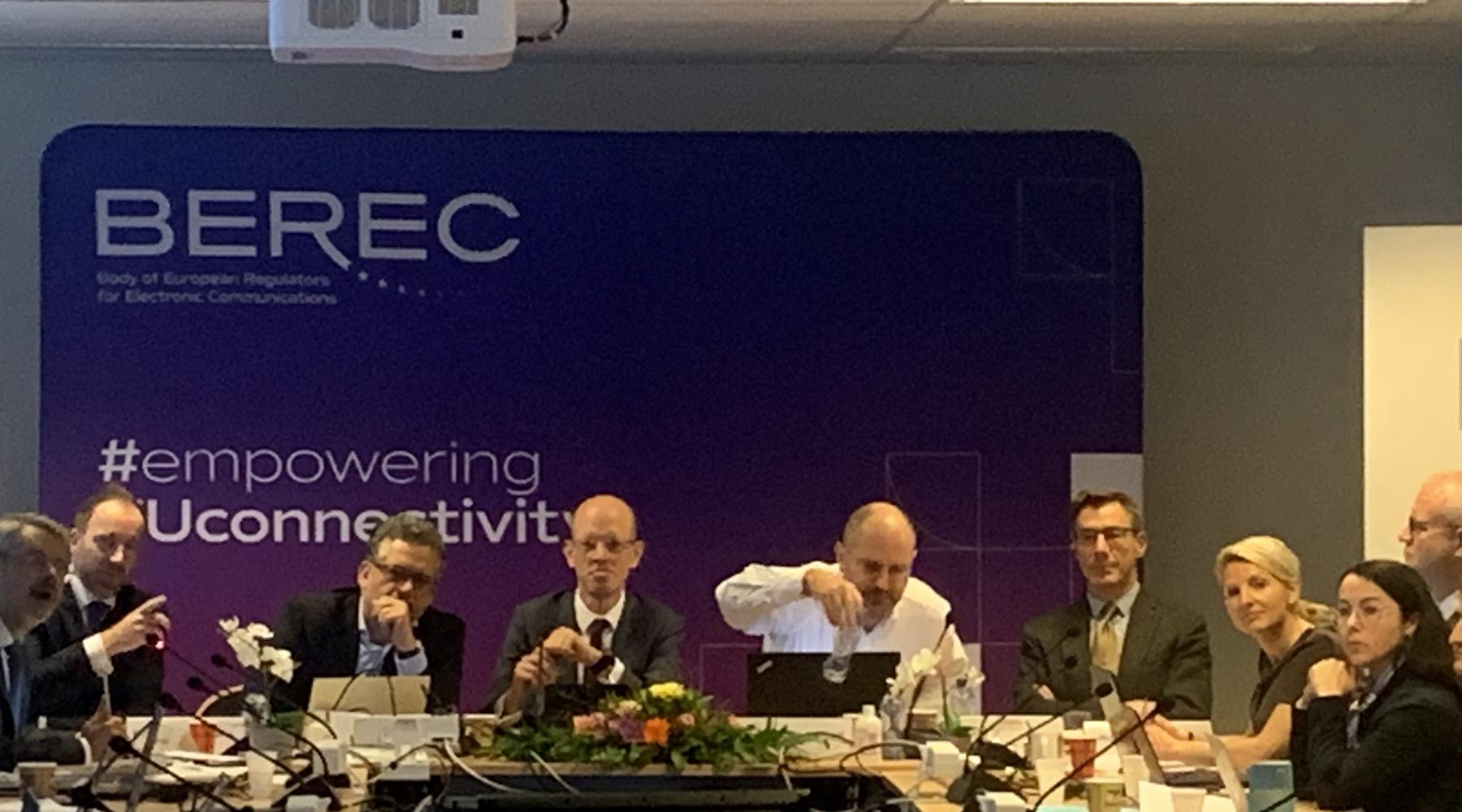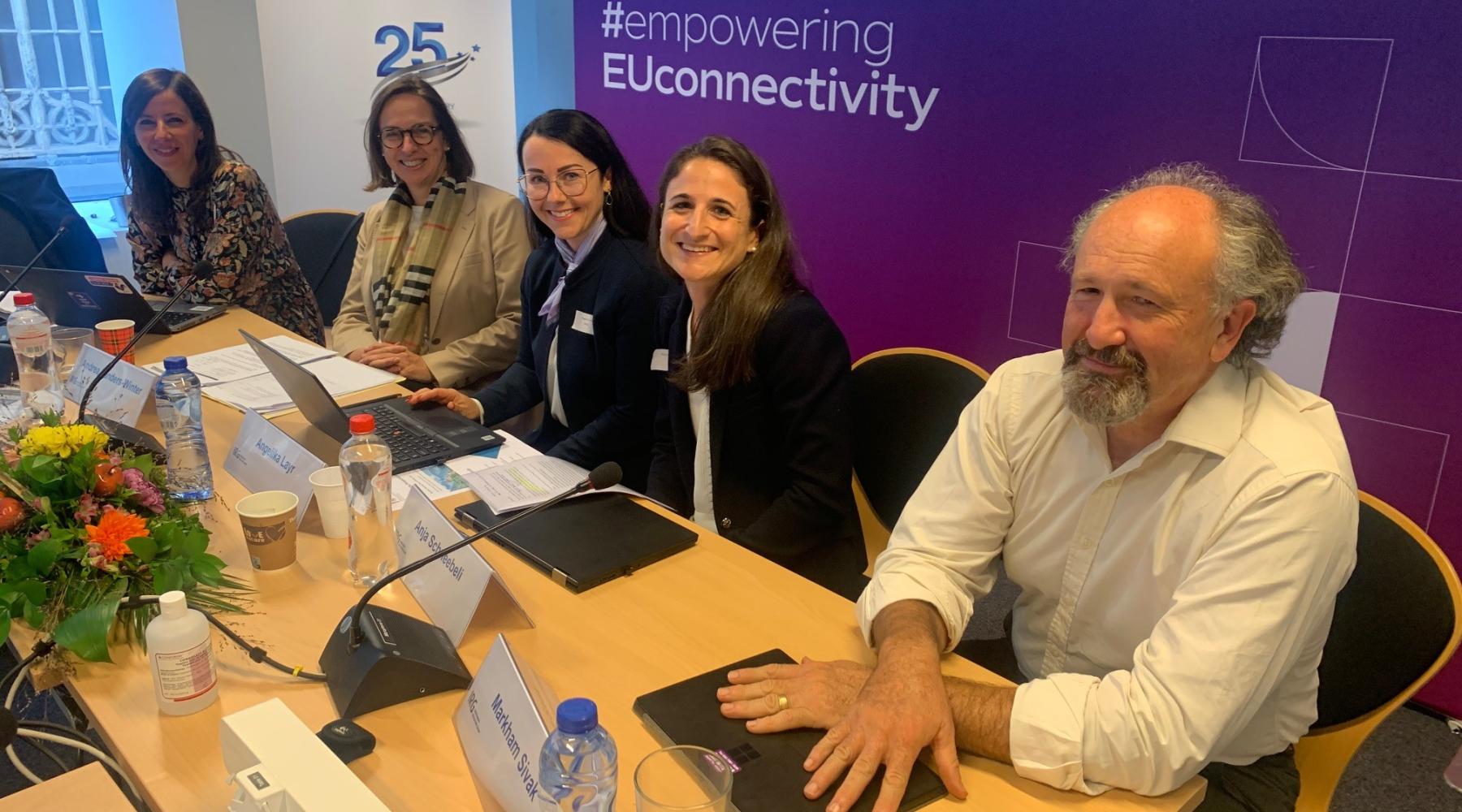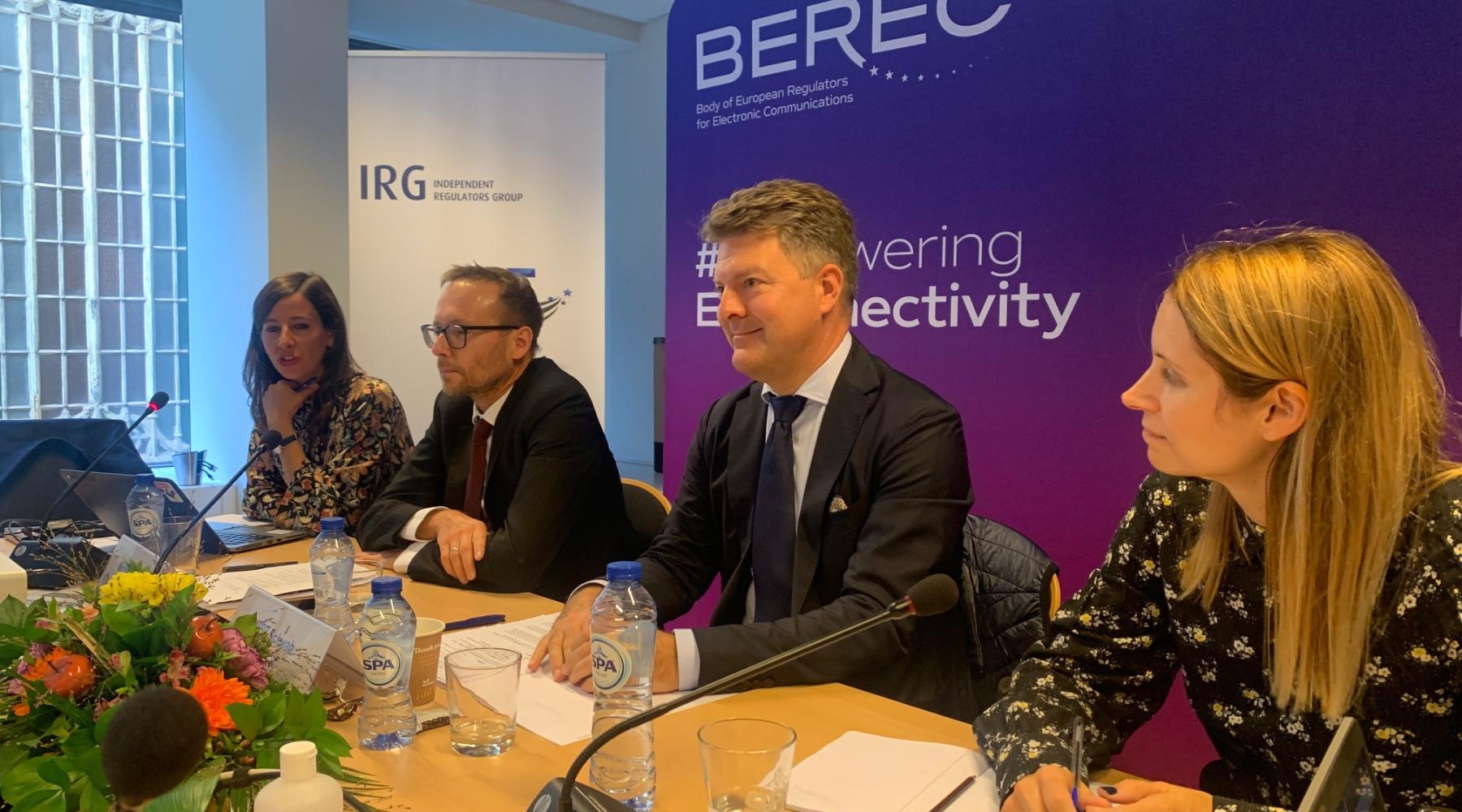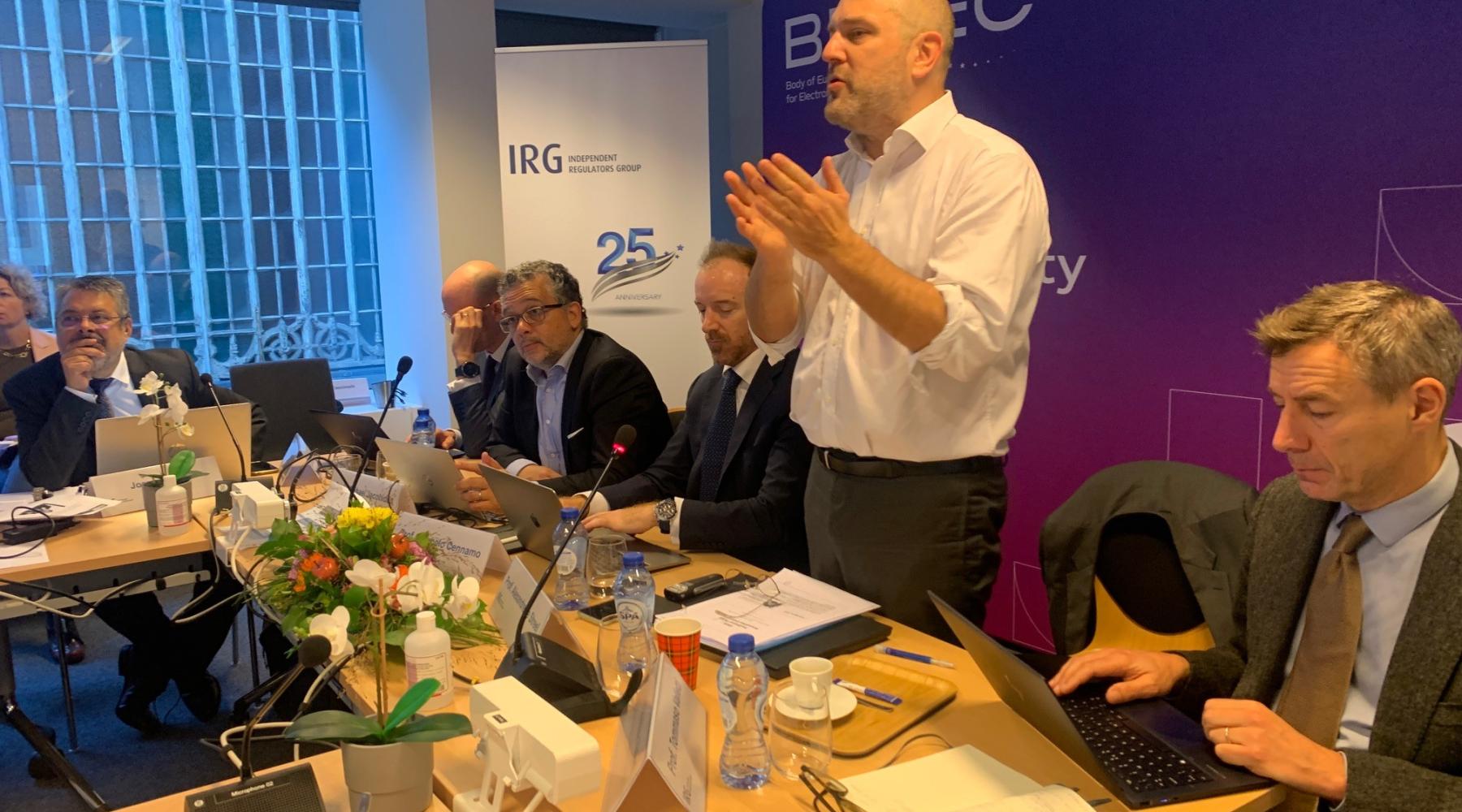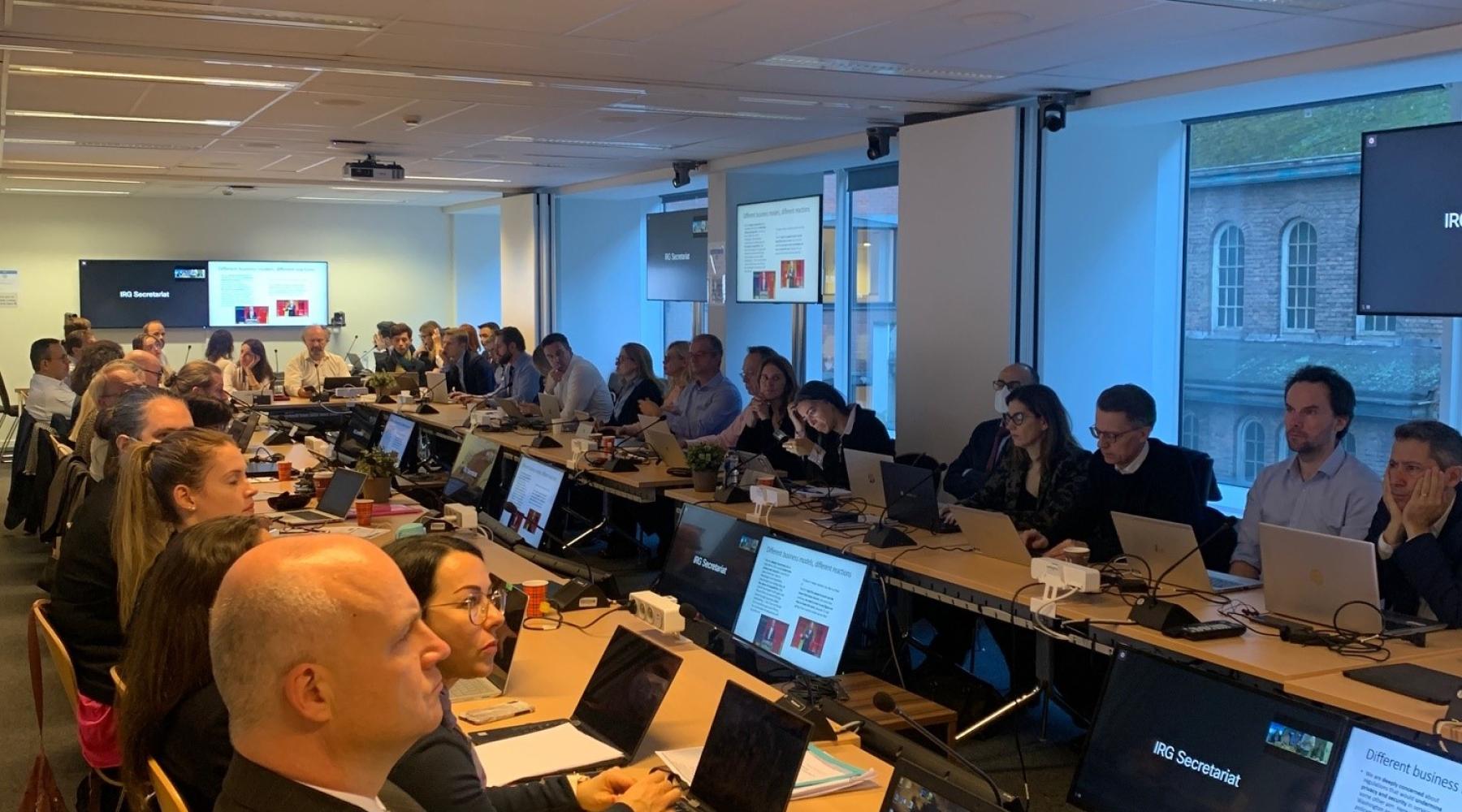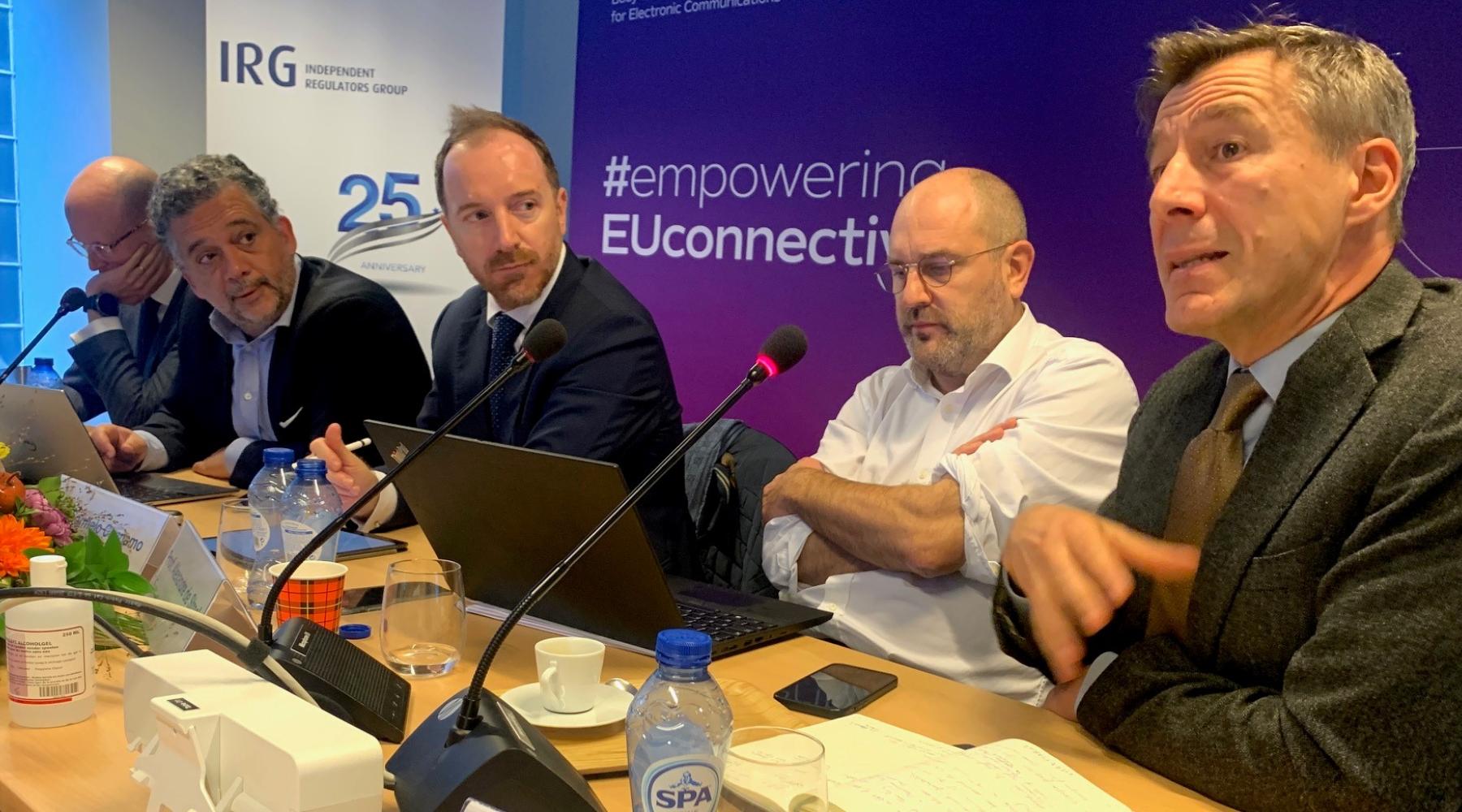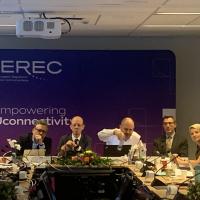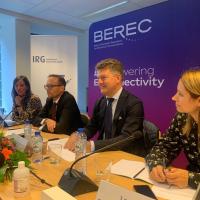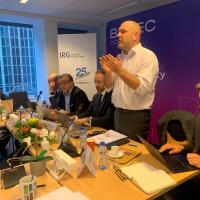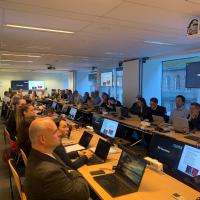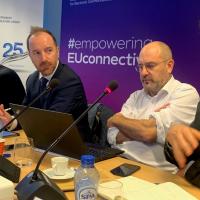 The 2022 IRG Senior Workshop focused this year on " Understanding the economics of platforms to better enforce the upcoming digital regulation" and addressed NRA Directors from all European countries. The aim was to provide an up-to-date reflective discussion on the economic dimensions to be considered when regulating platforms and the challenges imposed by business models and competition law-driven economics seemingly opposed. The DMA/DSA adopted regulations constituted a fertile context for discussion.
The 1st part focused on the economics and regulation, tackling how can they both optimally support each other. This section counted with the participation of Prof. Alexandre de Streel, CERRE Academic Director, Prof. EU Law at University of Namur, Prof. Carmelo Cennamo, Professor of Strategy and Entrepreneurship, Copenhagen Business School, Prof. Michael Jacobides, Sir Donald Gordon Professor of Entrepreneurship & Innovation and Professor of Strategy at London Business School, Prof. Tommaso Valletti, Head of the Department of Economics and Public Policy, Imperial College, London focusing on the DMA/DSA regulation and the economics perspectives' approach and the platforms economic business models & ongoing dynamics. 
The UK perspective was provided by Will Hayter, Senior Director, UK Digital Market Unit (DMU) / Competition and Markets Authority (CMA). 
The second part focused on the "Reflections on governance and early national models" with the participation of MEP Schwab (Lead DMA Rapporteur), Michael König, Adviser Platform Regulation / Digital Markets Act (DG Connect), and Lea Zuber, leader of the DMA Task Force (DG COMP).
The Workshop also counted with NRAs' early national experiences on governance including  exchanges on expected and specific topics of interest ( e.g. interconnectivity, interoperability …)